With a current worldwide estimated population of 7.8 billion, approximately 4.93 billion people have access to and use the internet frequently. That means that 63.2% of the world's population uses the internet. So why should anyone think to have a protective DNS service? We're here to review what a protective DNS service is and how it can benefit everyone!
What Is A Protective DNS Service?
Protective DNS service creates a highly secure, private, resilient, and manageable connection to the internet. This filtering stops most internet threats before they can infect networks or endpoints.
Why Do You Need A Protective DNS Service?
Today's businesses need secure, private, manageable, and visible control over internet traffic. The DNS (Domain Name System) resolves internet requests through a global system of servers, then translates those requests into their unique IP (Internet Protocol) addresses. But using a protective DNS service, organizations can control their networks and maintain the security, privacy, and visibility they need to protect IT setup and users … Even those working remotely!
Webroot DNS Protection Features:
Secure and Reliable Internet Security
No on-site hardware to install
IPv4, IPV6, HTTP, and HTTPS filtering
80 web categories
Roaming and mobile user protection
WiFi and guest network protection
Policy control by user, group, or IP address
On-demand drill-down reporting
How Can You Get A Protective DNS Service?
Here at PCS, we provide organizations with ways to stay safe and secure through such vulnerable times.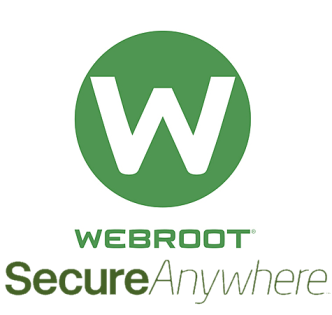 PCS offers Webroot DNS Protection to help companies stay secure.
Below are attributes that can help organizations understand what Webroot can do.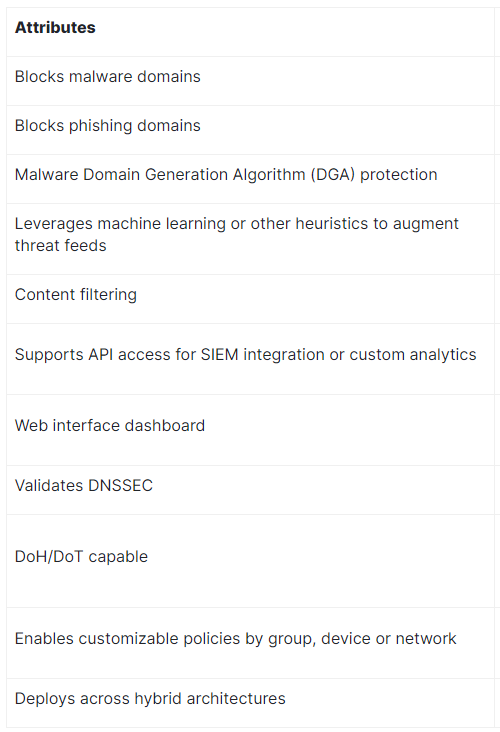 Webroot is different from other DNS Protection services.
Here is how:

Webroot DNS Protection also secures your mobile workforce without interfering with the VPNs, firewalls, and security tools you already use.
Webroot DNS Protection and your organization's VPN work together to:
Protect end users on any network, anywhere
Provide a secure encrypted connection
Never slow down DNS requests
Stop malicious inbound web traffic and threats
Provide full visibility into users' internet activity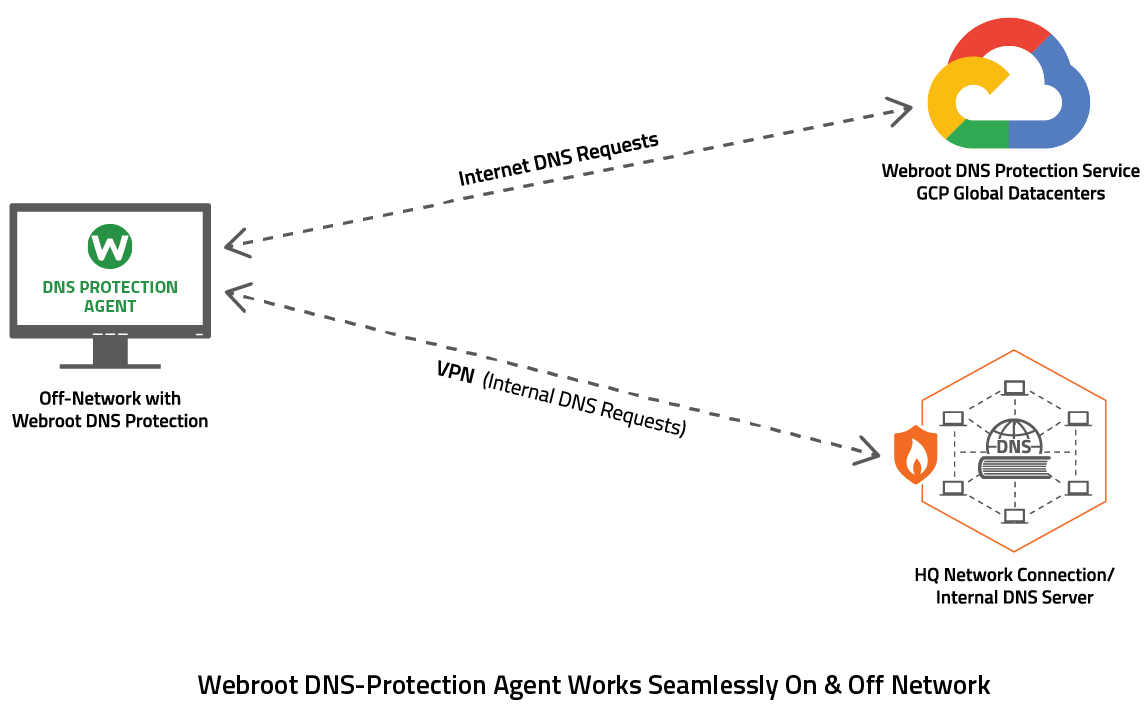 Protective DNS Services allow organizations to stay secure while maintaining the security, privacy, and visibility they need to protect IT setups and users. Continue to keep your business secure!
Click here to learn more about PCS.