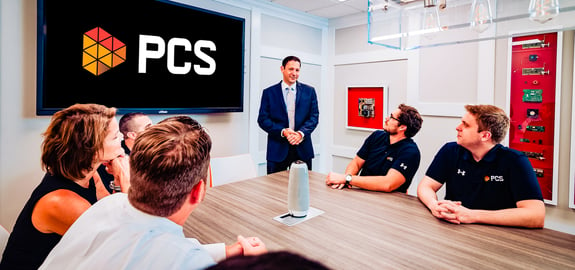 Why PCS for IT Services
We're your friendly, 24/7 IT support team.
PCS is there when you need IT
Since 2000, we have partnered with our customers to ensure they have the best IT service for their organizations 24/7. Customer service is the most important aspect of what we provide. That is why we're a customer service company that specializes in IT. Through our LiveLine support line, the PCS team is always on and always connected.
Not only should your issue be resolved, but you should understand why it happened. At PCS, our trained technicians will educate you on the issue and provide solutions to prevent it from happening again. With PCS as your technology services partner, we'll help keep your systems running so you can focus on achieving your organizational goals.
We're Your IT Partners
You're not only a customer, you're a partner. Our team is dedicated to your unique business goals. We don't just show up to do a job and leave—that's not how we operate. Our family of helpful technicians put in the work to get to know you, your organization, and your goals.
You'll get to know each team member you work with so that when problems arise and you need assistance, you already know who is going to help resolve your IT issue.
We Make IT Affordable
IT costs can greatly impact an organization's budget whether you're a corner store or a corporation. PCS can help you find a technology solution that meets your needs without breaking the bank.
We never upsell you with unnecessary technology—the IT solutions we recommend will help you achieve your goals to scale for your future growth.
We're Helpful and Professional
The helpful team of PCS technicians and IT professionals are trained, first-class IT experts who collaborate to find, fix and educate you on what the issue was so you can avoid it going forward. We avoid using confusing "tech speak" and take the time to explain solutions in a clear and friendly manner.
PCS resolves a wide variety of topics that impact your technological health, even those things that most other companies would say "That's not my job." We work together to resolve your issues.
We're Focused on Your Needs
PCS meets the needs of a sometimes-demanding, never-ceasing, technology-based business climate with an old-school approach to customer service. Our team of trained technicians not only resolves your IT issues, but we make sure at the end of the call, all your questions and concerns were addressed.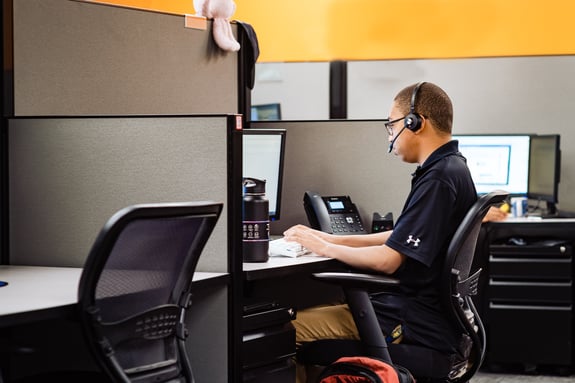 "For over ten years PCS has been our trusted Managed Services IT partner. PCS provides us with reliable and timely service."
- Bridget Fee, Asst. Business Manager
Haefele Flanagan