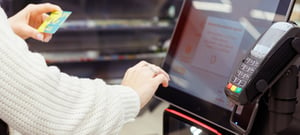 MANAGED IT SERVICES FOR RETAIL
MSP & IT Support for Retail
Regardless of the range of items or solutions you offer, there's an undeniable truth: A swift, secure, and dependable computer network is essential. Amidst the rapid technological advancements in recent times, maintaining an internal IT team equipped with the latest expertise for overseeing, handling, and resolving the entirety of your retail systems and devices has become progressively arduous.
Since 2000, PCS has formed effective partnerships with retailers, offering top-notch technological assistance and optimized services essential to sustain uninterrupted system operations and bolster overall efficiency.
What are Managed Services for Retail?
Managed services for retail refer to outsourcing specific IT functions and support tasks to a third-party service provider. These service providers, often called Managed Service Providers (MSPs), take care of various technology-related responsibilities, allowing the retail company to focus on its core business operations.
PCS Services for Retail Security and Automation
IT Compliance
Proactive Remote Monitoring & Patching
Microsoft Office 365 Migration & Support
Onsite Support
Device Lifecycle Management
Rapid Response
IT Security Assessment
Business Continuity Solutions
Secure Password Management
Network & Data Security
Security Patch Management
Firewall Installation & Management
Testimonial Primitives by Kathy
"We struggled for years to find a partner that could understand how to best fit with our small support staff to understand a clear delineation of responsibility. We found PCS to be a great partner that slots perfectly with our team! In addition to handling all server updates and monitoring all issues, PCS gives us access to employees with widely varying expertise which allows us to focus them as rifle versus the shotgun approach of throwing resources at a problem hoping to resolve issues.

When we need high-level advice, we turn to our VCIO for guidance. If we have a major impact to our production systems at 6:30 am, we can rely on PCS engineers to assist us remotely, or we can bring them on-site for major work as needed. PCS has given us the ability to expand and contract our IT team as needed without having to add more fixed cost of employees.

Primitives By Kathy has relied on PCS for about a year, and we look forward to growing with them in the future."
Why Choose PCS for Your Retail IT Services?
Payment processing, inventory management systems, eCommerce, email… technology is the backbone of modern retail. Digital transactions provide access to old records as well as help make new purchases fast and easily so your customers have an all-around enjoyable experience.
All of these actions are supported by your IT infrastructure, and your business can't afford disruptions or lengthy lapses in service. That's why PCS is the answer to your IT needs, especially when you require immediate assistance while trying to assist a customer. In addition to providing cybersecurity tools to help keep your data as well as your customer's credit card data secure, we help manage your infrastructure so you can keep the transactions flowing.
PCS understands your need to deliver a smooth customer experience. That's also the type of experience you can expect from our customer-first IT services and LiveLine support. We're always on, always connected. We're your 24/7 tech partner.
Don't let outdated IT slow down your sales. Contact PCS for IT services supporting retailers.