Cybersecurity and Training
Protection, Layered Security, Cyber Emergency & Training
What is Cybersecurity Protection?
Cybersecurity Protection is the protection of computer systems and networks from information disclosure, theft, or damage to their hardware, software, or electronic data.
Save Your Business Before You Face a Data Breach
Managed cybersecurity services allow companies to assess risks, strengthen defenses, and monitor systems for a multi-layered approach. With so much at stake in online security, PCS offers several solutions to be proactive.
Why Do You Need Cybersecurity Help?
In an evolving digital landscape, cybersecurity allows you to take preventive measures to defend computer systems, networks, and data that contain highly sensitive information from thefts and damages.
Organizations of all sizes in every industry need protection from cyberattacks, unauthorized access attempts, and computer breaches.
At PCS, we offer and manage cybersecurity products to help your company stay protected and prevent malicious attacks.
Costs of Cyber Attacks & Effects of a Breach
A cyberattack can financially impact your business for years. In 2022, IBM conducted a study that pinpointed the cost of data breaches at $9.44 million in the United States, making it the country with the highest average cost of data breaches.
Layered Security
Layered security is a network security approach that deploys multiple security controls to protect the most vulnerable areas of your technology environment where a breach or cyberattack could occur.
Having a layered security approach to cybersecurity will help protect and prevent companies from experiencing any data breaches with several layers, with each layer providing an additional defense. These layers include:
The goal for layered security is simple – to make it much harder for a hacker to get into a network or even the network perimeter. At PCS, we offer and manage cybersecurity products through our managed IT services to help your business stay protected against malicious attacks.
What is Managed Endpoint Protection?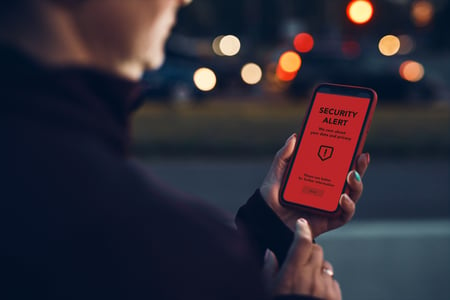 Managed Endpoint Protection detects and responds to advanced security threats like malware, ransomware, phishing, social engineering campaigns, and combats insider threats looking to steal intellectual property or company assets.
Cybercriminals seek out weaknesses in a company's online presence. Managed endpoint protection prevents unauthorized users from accessing private information on devices to:
Detect and defeat malicious activity
Restrict access to only authorized devices
Monitor changes from a central location
What is Dark Web Monitoring?
Dark Web Monitoring is the process of searching and tracking your organization's information on the "dark web." The dark web is a subset of the deep web that is intentionally hidden, requiring a specific browser to access the content. This regularly searches places on the dark web where information is traded and sold to specifically search for your organization's information. If your organization's information is found, you will get a notification and will be instructed on the critical next steps that need to be taken to save your important information.
What is Next-Generation Antivirus?
Next-Generation Antivirus (NGAV) utilizes a combination of artificial intelligence, behavioral detection, machine learning algorithms, and exploit mitigations so known and unknown threats can be anticipated and immediately prevents. Next-generation antivirus has advanced threat detection to find all symptoms of malicious behavior rather than focusing on looking only for known malware file attributes.
Traditional antivirus software references a database of techniques and types of threats whereby protecting against already established dangers. With next-generation antivirus, the software can:
Find zero-day malware and emerging threats that evade standard protection
Implement an automatic rollback process to recover from errors
Utilize Artificial Intelligence (AI) and machine learning to identify atypical activity
What is Advanced Email Security?
Advanced Email Security organizes, detects, analyzes, and prevents spear-phishing and other targeted threats before they reach your mailbox.
Inboxes are goldmines for deceptive emails with spam, click-bait, and download links that lead to compromised systems.
By protecting your email with Advanced Email Security, you can avoid email-borne attacks by:
Keeping emails safe from being tampered with by hackers
Removing malicious emails from inboxes
Preventing data loss
What is Phishing Training?
Phishing is a cybercrime in which target or targets are contacted by someone posing as a legitimate institution to lure individuals into providing personally identifiable information.
Phishing has become the costliest type of breach leading to $4.91 million on average according to IBM Reports.
When it comes to phishing attacks, two different types of tactics can be used for a malicious attack:
Phishing
This method uses a broad-stroke approach, sending bulk emails to massive lists of unsuspecting contacts. Phishing doesn't aim for a specific target but hopes that a target will just go in and fall for the bait that lies within the email.
Spear Phishing
This type of phishing is targeted and personalized to a specific individual, group, or organization. Cybercriminals send emails to specific and well-researched targets while acting to be a trusted sender. The goal is to either infect devices with malware or convince their victims to hand over information or money.
Whaling
Whaling or Whale Phishing is a highly focused type of phishing attack that targets high-profile individuals like politicians, celebrities, and corporate executives. The goal is to steal sensitive information or even encourage victims into authorizing high-value wire transfers to the attacker.
Phishing Training educates employees on how to spot and report suspected phishing attempts to protect themselves and the company from cybercriminals, hackers, and other bad actors who want to disrupt and steal from your organization.
When an attacker makes a phishing attempt, they send fraudulent messages to trick you into sharing your passwords, credit card numbers, Social Security numbers, and money.
Phishing training will help you and your employees:
Recognize fear tactics like urgent deadlines and intimidation

Watch for typos, incorrect sender email addresses, and inconsistent information

Report scams to PCS promptly
What is Multi-Factor Authentication?
Multi-Factor Authentication (MFA) is an electric authentication method that grants a user access to a website or an application only after successfully presenting two or more pieces of evidence to an authentication mechanism.
Multi-factor authentication works to:
Add an extra layer of protection

Configure a personal identification number (PIN), facial recognition, or another option for access

Stop any scammer in their tracks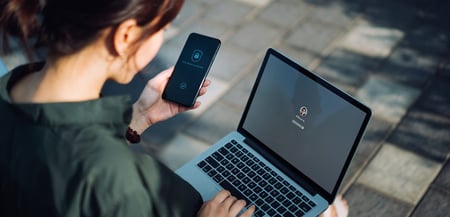 What is Threat Protection?
Threat Protection is a section of security built to defend sensitive data against complex cyberattacks which include but are not limited to:
Malware

Phishing Campaigns

Ransomware
The user can choose what data can be accessed, or copied, and the applications, users, and computers that can access the data.
What is Zero Trust?
Zero Trust is a strategic approach to cybersecurity that secures an organization by eliminating implicit trust and continuously validating every stage of digital interaction. Zero Trust uniquely addresses the modern challenges of today's business, including securing remote workers, hybrid cloud environments, and ransomware threats.
With Zero Trust, organizations can choose what data can be accessed or copied, and the applications, users, and computers that can access it.
Experiencing a Cyber Emergency?
If you are experiencing a cyber emergency, PCS is here to help you through it!
If you are experiencing a system outage, PCS Rapid Response will take your calls day and night to ensure our emergency IT services are working for you. When time is of the essence, our rapid response service is ready to troubleshoot your issues and get you back to work.
If you are experiencing a ransomware attack or a data breach, PCS Critical Incident Response Team offers quick deployment for cyber breach response and short-duration projects.
To learn more or if you're ready to implement layered security technology in your organization, contact us.