PCS proudly launches a newly redesigned website, www.helpmepcs.com, showcasing our technology services, our team, videos, blog content, and informational resources. The new website serves visitors who are knowledgeable in managed IT services as well as those exploring the topic of technology support services for the first time.
"Our new website," shares Anthony Mongeluzo, PCS President, "is more reflective of our service offerings and showcases our continued commitment over the past 22 years of continuing to evolve and provide our family of customers with world-class technology services."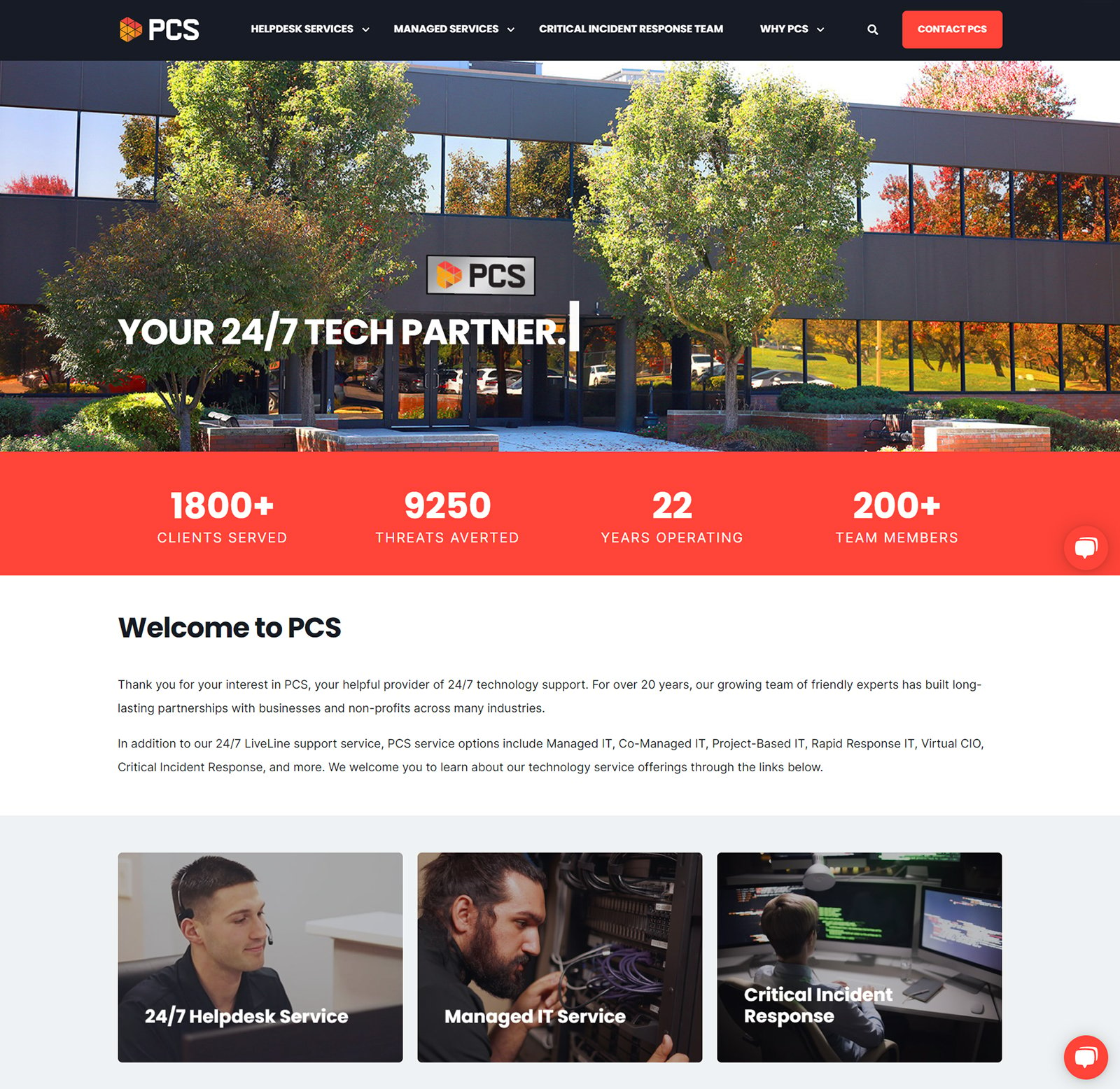 In addition to providing an overview of our Helpdesk, Managed, Co-Managed, Project-Based, Rapid Response, and Critical Incident Response services, the website also includes PCS Technology 101 learning resources in which we take a deeper dive into topics related to Cybersecurity, Cloud Computing, Network and Server Management, Virtual Technologies. The new www.helpmepcs.com also includes valuable content like our blog featuring PCS news and articles discussing technology updates and need-to-know cybersecurity information designed to keep you educated and safe.
For fast and easy navigation, the PCS services and educational pages include a floating in-page table of contents to locate needed information within the page. In addition, users can choose to perform a site search to find specific topics of interest quickly across the entire site.
As a technology services resource for non-profits and businesses across the spectrum of industries that includes Construction, Education, Insurance, and Law, the PCS website delivers on our ongoing commitment to providing customer-first support for every visitor.