We are proud to announce that PCS is the recipient of the MODC Community Service Award!
On Thursday, May 11 at the Monmouth-Ocean Development Council's (MODC) 2023 Silver Gull Awards Dinner, Anthony Mongeluzo and Chris Church were honored to receive the award as proud members of the MODC.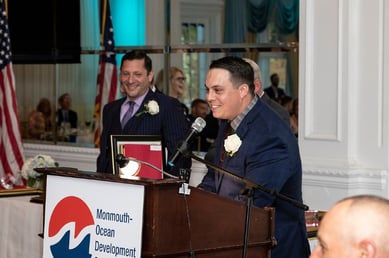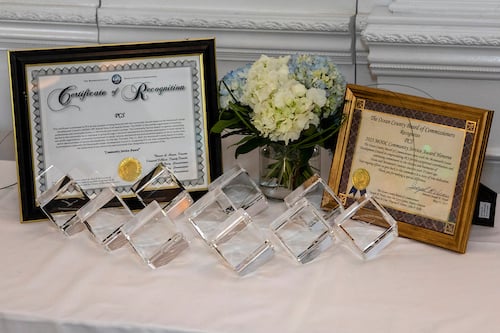 Since inception, PCS has engaged in a mission of supporting the community through our core values of service and partnership. Now, 23 years later, our ability to help has expanded significantly thanks to the combination of PCS-led initiatives as well as our support of the individual charitable activities of our growing team of 200+ technology professionals.
We don't limit our engagement focus to business chamber activities. Being a technology services company, we actively seek out ways to support schools that encourage student learners to engage in technology programs. This past year, we presented at Leap Academy's 2022 Computer Science event in Camden and donated to graduating honors students in the Ocean County Vocational School.
When it comes to the larger community, we understand that change has to be enacted from the inside. To provide insight on how to best advance technology in the community, we maintain membership within the Eastern Monmouth Area Chamber of Commerce (EMACC) and the Greater Toms River Chamber of Commerce and are also on the Monmouth-Ocean Development Council (MODC) board.
In addition to schools and business groups, our team also assists non-profit groups across the region through event sponsorships, donations, and food and clothing drives. In addition to supporting Camp Out for Hunger, the Joseph Fund, and the Adult Congenital Heart Association, we aid our customer partners like ComTec Systems, Folkman Law, Goodwill, Legacy Treatment Services, Acenda, and Habitat for Humanity in their worthy initiatives.
Every member of PCS believes in the value of giving back. It's this collaborative effort that allows our family to help ensure those in need are identified and supported in the best ways possible.