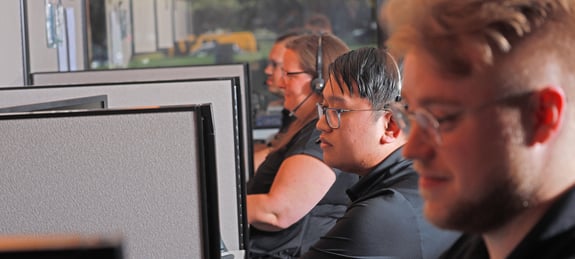 CONTACT PCS
Contact Us Today
Fill out the form to receive a Free 30-minute Technology Consultation. We'll schedule a call with you to learn about your business, understand your current technology issues, and discuss solutions together.
When it comes to IT, you never have to handle it alone. The helpful PCS team is available 24/7 to provide proven solutions to your specific technology needs.
From Managed Services and Helpdesk support to Cloud, Cybersecurity solutions, and more, our friendly, customer-first technicians are ready to deliver solutions to make your job easier. We're ready to help!
PHONE: 877.596.4446
EMAIL: info@helpmepcs.com
For PCS Customers:
If you are an existing PCS customer, call or email us at help@helpmepcs.com for assistance and to create a support ticket.
WHAT HAPPENS NEXT
1
Speak To A Team Member
A PCS team member will reach out to learn about your technology needs and discuss the best service solutions to help.
2
Evaluation
PCS will come onsite to evaluate your current IT infrastructure.
3
Proposal/Agreement
We will share options and recommendations to fulfill your organization's needs.
4
Onboarding
Welcome to the PCS family! You can rest assured that you have the IT service support that you need, whenever you need it.